Managing Partner
Hossein Moltaji
Managing Director
B.Sc. Mech'l. & Envt'l. Engg., S. Illinois University, Carbondale, Illinois. USA. 1971
Hossein Moltaji the managing partner of the firm has worked in the field of M&E Consultancy for the last 34 years
POST ASSOCIATION WITH OTHER FIRMS
1987 - 1988 Ian Banham and Associates, Dubai, U.A.E Resident Partner
1988 - 1090 Knight Engineering Consultancy, Dubai, U.A.E Founder and Managing Partner
1998 - 1999 TORONTEC ESS Inc U.S.A
1990 - 1993 TORONTEC Consulting Engineers, Toronto, Canada
1993 TORONTEC Engineering Consultant Middle East, Managing Partner
Member of ASHRAE since 1977
Member of UAE Society of Eng. since 1987
Member of CANADIAN business Council-Dubai
Membership in Association of Ontario Professional Engineers
Company Profile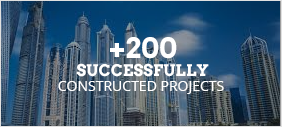 Torontec MEP Consultants, Building Services, and HVAC system Designers are operating in Dubai since 1993 with affiliation to Torontec Consulting Engineers in Toronto, Canada.
Our strategy is to Utilizing latest developments and innovations in the field of Environmental Engineering, including Green and Sustainable building, Renewable energy integration, and Energy Water Conservation.
In the occasions where our Dubai projects demand specialized international expertise for special projects such as Health Care facilities, Power plants, Sewage and Water Treatment plants, etc. our affiliated associate offices will join us to deliver the latest and best available technologies in the world wide market place.
The Toronto Office is presently inactive, however, the infrastructure is in place for a rapid return to full activity as and when required.
Offer the best up to date expertise to deliver quality performance
Torontec Engineers Are Attending Various Training Courses to Augment Their Knowledge